Thank you Suzy Henderson for
nominating my blog
.
Seven random facts about me:
1. I met numerous talented writers and artists through my blog.
2. I enjoy reading books from fiction to software. I read the Gimp Bible, Inkscape book and an Invent Games with Python.
3. I registered to take An Introduction to Interactive Programming in Python course through
Coursera
. I am attending Rice University. The course is free and this knowledge will help me explore making video games. In my second week I have explored boolean values and made a mini text program with a variation of rock paper scissors lizard Spock.
4. I am a fan of GIMP software my latest artwork, Guinevere was done in in this software from start to finish. I used airbrush at varying levels of opacity.
5. I think I learn something new everyday. I am living in an allergy garden. Why do I say that? I am surrounded for miles in every direction by sagebrush which is related to ambrosia, also known as ragweed. You would think with a name like ambrosia, food of the gods, would be a super food. Where is ambrosia? It is here...ah...choo.
6. I like making music from candy box, keyboard or virtual instrument.
7. I opened a new zazzle store and you can see some of at my deviantart gallery. I have designed tee shirts, kindle cases, pillow cases, ipad cases.
I have the pleasure to nominate 15 bloggers for the lovely blog award. If you choose to accept name who nominated you with their link, tell 7 random facts about yourself and nominate at least 15 other bloggers and post the lovely blog award pic in pink!
One note, I wanted to mention these ladies and some of their accomplishments and that means more than one link.
Julia Hanna is an artist writer one of her latest book reviews Book Review:
Our Lady of Kafeng
by Aya Katz.
Sweetbearies
is her personal blog she writes about her her art. At hubpages she writes very interesting book reviews and art tutorials. See some of her art
here
. I read her columns at the
http://www.examiner.com/budget-crafting-in-national/julia-hanna
she writes about art, writers and crafts. Here Julia
interviews
Aya Katz and her latest novel.
Aya Katz is a primatologist has both a newspaper
The Aya Katz Daily
and blog named
Notes from the Pens
and is a writer who illustrates her own books she runs
Inverted A Press
and I saw a charming photo of this author.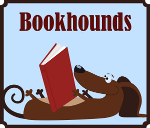 Mary Bookhound formed a huge an active group at bookblogs.ning where bloggers of books can post book reviews and cover real.
http://bookblogs.ning.com/group/networkyourblog?xg_source=activity
She has two lovely blogs.
http://maryinhb.blogspot.com/
http://foreveryoungadult.blogspot.com/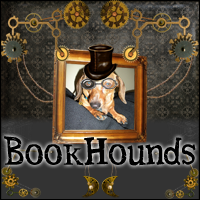 I have had a sneek peek at Shah Wharton's newest novel in the making Finding Esta and have attended her many blog hops which she has hosted. Her blog
http://shahwharton.com/
Her is her book trailer.
http://www.claudedancourt.webs.com/
https://twitter.com/ClaudeDancourt
Carly Labuschagne
Her lovely book trailer has illuminated this blog.
http://www.carlylelabuschagne.com/index.html
and here
"the Dark Celtic Fairytale, Creatures of the Night both real and imagined"…
http://livinglibraryblog.com/?page_id=1070
Christine Rice is an energetic writer who writes very informative books. She edits and you can visit her site here.
http://christinerice-author.com/
Maria Luisa Arnaiz
I see beautiful yet erotic paintings and thought provoking poems in Spanish. I do visit this site, yet I don't understand Spanish. Fulva Lux is the name of this blog
http://mlarnaiz13.blogspot.com/
Reading with Anacasia focuses on romantic sexy novels in the fantasy genre. Check out her lovely widgets.
http://readingwithanacrasia.blogspot.com/
http://www.dailydropcap.com/
# she invites people to visit her site and allows them to use her designs at personal (non commercial) blog posts.
Maureen writes about art in her blog Writing Without Paper.
http://writingwithoutpaper.blogspot.com/
http://365sketches.org/
http://drawfantasyart.com/